The connection between a goalkeeper and their goalkeeper coach is often a strong one. Smaller numbers of players within goalkeeper-specific practice sessions mean lots of opportunities for communication, feedback, and building meaningful relationships.
Goalkeeper coaches will plan sessions in meticulous detail whether the focus is on their player's individual development plans, preparing for an upcoming opponent, or part of a wider syllabus to improve a specific aspect of goalkeeping.
Whatever the desired outcomes of the sessions, ensuring realism is crucial for maximising time with our players. This can be increased not only through effective practice design but also through how we execute the scenarios within that practice. When it comes to 'serving' the goalkeepers, do goalkeeper coaches perform this more than anyone else? If so, what effects might this have over one session, several sessions or even a number of seasons?
Ask yourself this question as coaches, "How may I perform differently within a session than an opponent within a match?". Here are some differences you may have as coaches to opponents on a matchday…
Stronger foot dominance
Technical ability favouring certain techniques
Physical differences relating to strength, speed and agility
Decision-making relating to shot or cross type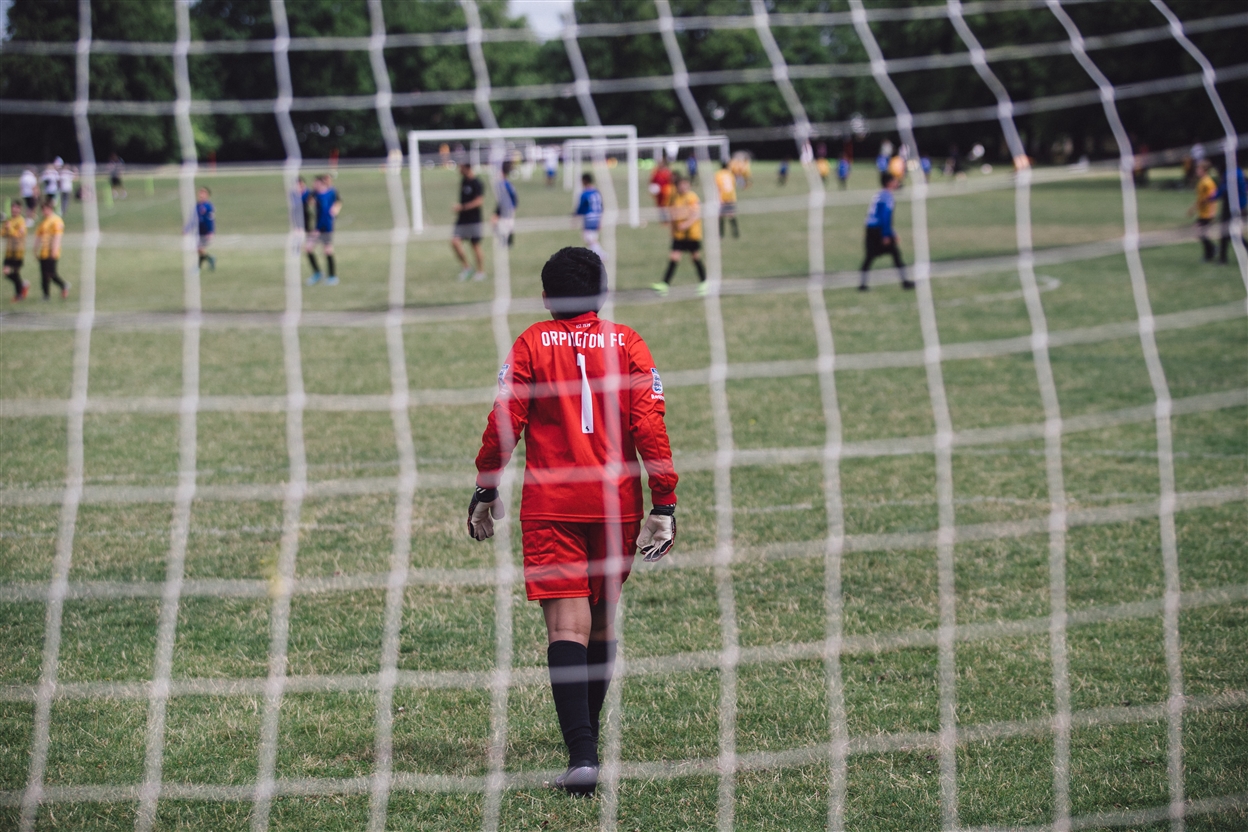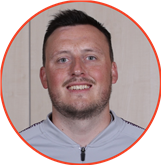 Jamie Annerson, an England Youth Goalkeeping coach knows exactly what it's like to adapt his input within sessions to prepare goalkeepers for realistic game challenges.
"My role involves preparing England's best young female goalkeepers to compete at the highest level within international matches now, and to give them the best possible chance of excelling further along the pathway in the future. Recently I was presented with goalscoring data from the WSL Academy (WSLA) and from the WSL, which allowed me to compare youth vs senior game demands within the Women's game."
"One of the main considerations I took from the data was the difference in the top two most common goalscoring finish techniques between youth and senior. As you can see from the graph below, 'Inside Foot' is most common at the senior level, and 'Strike' is most common at the youth level."
We looked further into the above data to provide greater context. We investigated how it linked with the assist and finish location, the number of touches taken by the attacker, and the amount of interference between the attacker and goalkeeper. The most prevalent features of goals scored in the WSLA were from cutbacks or balls played across the face of goal, from a one-touch finish with the inside of the foot from 6-12yards from goal, entering the goal within the bottom third.
"Upon reflection, I found I utilised the inside of the foot as my natural service technique, especially from the scenario I have described above. Therefore, I wasn't always necessarily providing the goalkeepers with accurate and realistic cues and triggers of the most common finishing techniques, which they may potentially face when placed in this scenario. Some of my thoughts and considerations linked to the differences in data are around the physical differences and capabilities of youth players compared to seniors – for example, do youth players utilise a strike technique rather than the inside of the foot to generate more power with their finishing techniques?"
"I also reflected upon my own performances within sessions in terms of my service and considered what feels natural to males in their mid-thirties is potentially very different to that of a female goalkeeper aged 16-21. Following a brief professional playing career and having previously worked in the male game, the environment in which I played and coached and the experience I built up over time led me to make sub-conscious decisions with regards to my service actions within my session."
"In terms of how this data has challenged my approach, it has encouraged me to analyse the game in greater detail by not just looking at the scenarios the goalkeepers I work with are likely to face but looking deeper into the cues and triggers the goalkeepers will observe (type of finish, body shapes, etc.) to more closely replicate the demands of the game relevant to them."
"I do believe there are positives to the above – we have a responsibility to develop our goalkeepers and players for the demands of the future game and therefore if we can provide them with as many different pictures from the same game scenario, we will hopefully better prepare the goalkeepers we coach to find appropriate solutions to game challenges – in essence 'repetition without repetition'."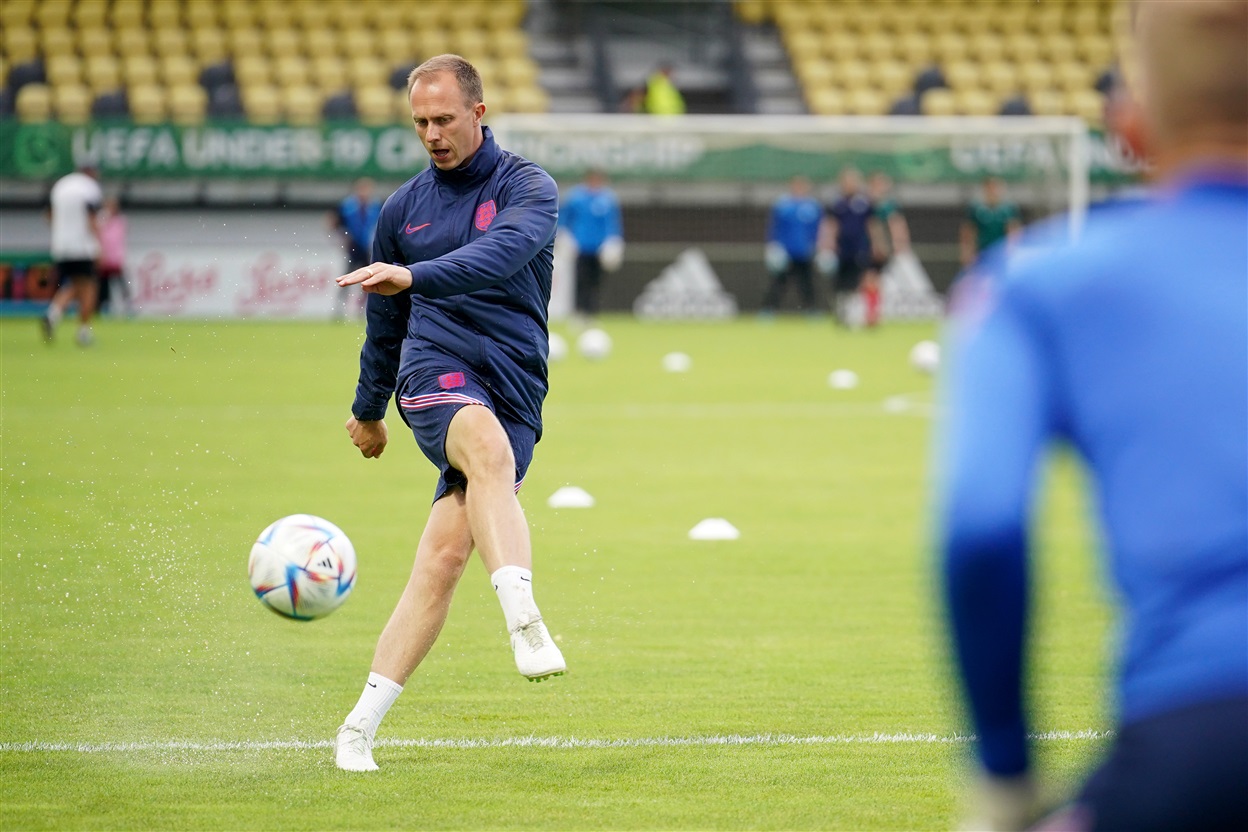 Further considerations I'd share with other coaches would be…
Understand with context the game demands your players face. This will impact your decisions around session design to ensure relevance and realism.
Consider the development journey and age and stage of your players. Have a deep understanding of 'what's next' for them – start with the end in mind.
Self-reflection – are our preconceived ideas and unconscious decisions linked to the practice design & service reflective of reality?
How might you integrate outfield players and how you might collaborate with other coaches/MDT to increase the realism of your sessions and replicate the demands of the game?