75% of teams that score the first goal, win the game. With football all about scoring and stopping goals, FA Game Insights Analyst Katie Sorenson and FA Women's National Coach Developer Mark Swales explore when the first goals are scored and the impact this has on the outcome of a game.
If you want to be on the edge of your seat watching games with lots of goals, then the Women's Super League is the league for you. During the 2020/21 season, 95% of WSL games had at least one goal, and on average, 3.2 goals were scored per game. Comparatively, the Men's Premier League saw 2.7 goals scored per game, which is half a goal less per game! So, what does scoring all these goals in the female game mean in terms of points on the board?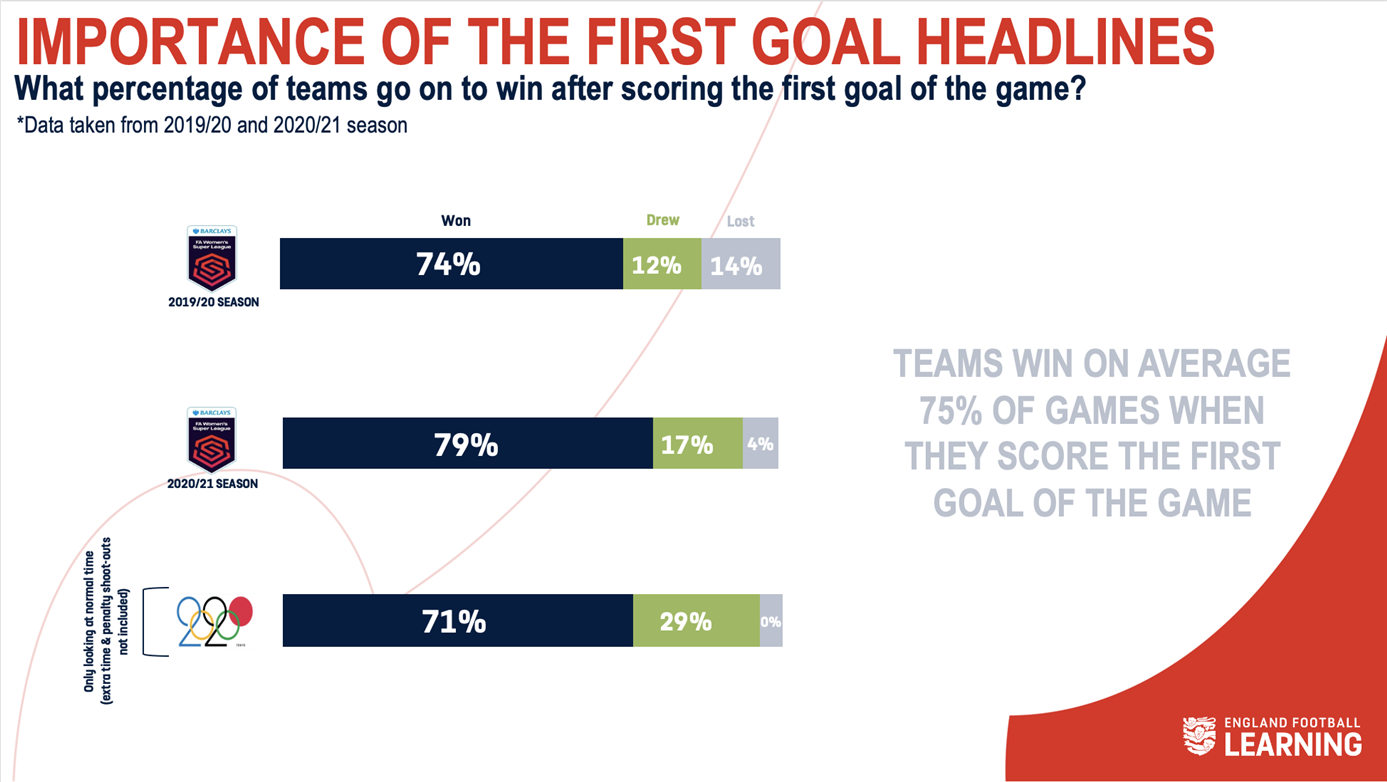 Across the three tournaments we analysed, teams went on to win an average of 75% of games when they scored the first goal of the game. During the most recent WSL season, the team that scored the first goal of the match went on to win 79% of the time and were unbeaten in 96% of games. At the 2020 Summer Olympics, all teams who scored first remained unbeaten for that game. 17 of the 24 games at the tournament (71%) saw the team that scored the first goal of the game win the game. 29% (7 of the 24 games) ended in a draw in normal time. This highlights the importance of ensuring your team scores the first goal in the game, as you are far more likely to have a positive game outcome.
67% of first goals across the three competitions were scored in the first half an hour of the game, meaning just one 33% of first goals were scored in the next 60 minutes of the match.
43% of first goals were scored within the first 15 minutes of WSL games during the 2019/20 season. A year later, 44% of first goals in the league were scored in this same time period. When analysing the Olympics, just under 40% of first goals were scored within the first 15 minutes of the game. For all three competitions, the next highest occurrence of first goals was between the 16-30-minute mark, where 22%, 24% and 29% of goals were scored respectively.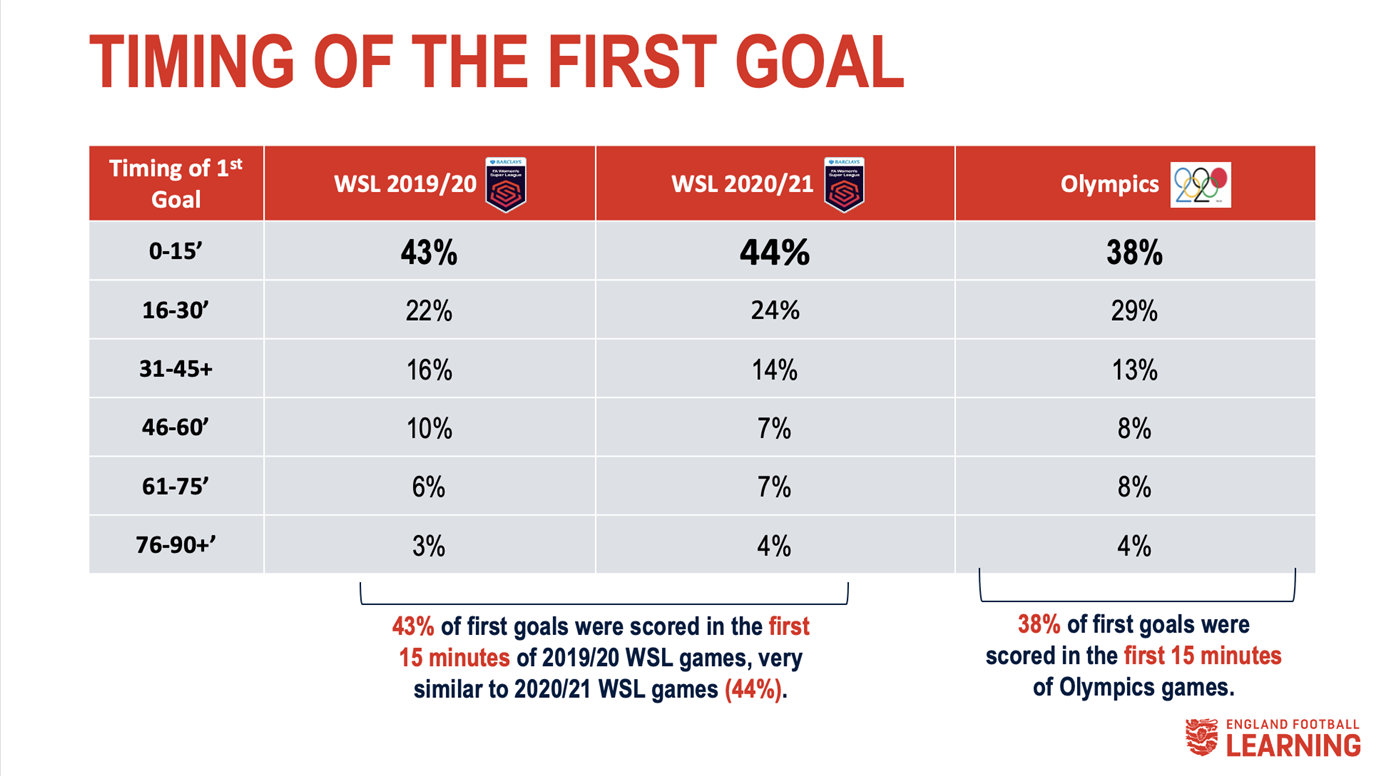 Coaching Considerations
Having interacted with the analysis in the above piece, we now encourage you to consider:
How do these findings impact on your future game plan & strategies?
What does this look like within your own environment?
Do you currently practice for these types of scenarios?
How does this impact your practice design?